I
love
how my little Valentine wreath creation for my
front door
turned out!
Not long ago I happened upon
this
one:
...and loved it! But, of course, the pin was
nothing
more than a picture,
no actual tutorial or even a blog. But I knew I could do one of my
own
!
And... I have the most
amazing
husband ever! He took the boys to the cheap
movie
while I got some
solo
shopping time to gather crafty supplies :)
Have a bit of space to fill with Valentines
cheer
? Want to whip one up yourself?!
Start with some craft
wire
- I chose this stuff called "Naturally Wired." I thought it would mimic what was in the picture above and ended up really liking how
easy
it was to work with.
I cut about
3 yards
or so and folded it in half, giving me a
loop
at one end.
Tuck the open end
through
the loop and wrap them around to make a sort of
knot
.
Then
shape
into a heart- however skinny, round or messy you want!
Then, just to keep it
together
a bit better, I used a bit of wire to hold the two strands
at the top
dip
of the heart together- like in the collage above.
I cut three inch hearts out with my
Cricut
- a heart punch or hand cut hearts would work great too. :) They wouldn't have to be this
big
, either- if you want more hearts on your wreath, a bit
smaller
would be better. I ended up using five different
papers
and cut six hearts out of each. I got these papers in a pack at the Target
dollar
spot!
I started gluing hearts down and then realized that it would be better to tie my
ribbon
hanger on
first
so I could work around it. Cut about
18"
or so of ribbon and tie at one end. I
hot glued
the tie part onto the
front
of the dip in the heart, so it would be
visible
and not get lost underneath.
Then just hot glue at
random
! I kinda played with how I wanted the heart to look so I would have a decent
balance
around the whole thing, and
then
put a dab of hot glue on. Then stick the heart on quick! (And, if you're like me, watch your glue gun
fall
to the ground every other time you set it back down because the cord is
stretched
as far as it will go... :P)
When I thought I was done, I stepped
back
and saw
where it needed to be filled in, then
added
a few extra hearts.
And hung the most
adorable
Valentines wreath on my front door! All in all, I spent
$6
on the materials for this wreath and still have a
bunch
of all of the pieces left over for the future. This whole thing from start to finish just made me
happy
- one of my
fav
projects I've done in awhile!
Enjoy
if you make one yourself!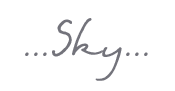 See where I'll be trying to share this project:
Places I Link