Truth: not a lot stays
in tact
very well around our house. Toys with multiple pieces get separated and pieces lost. If two parts are required, only
one
can be found. Socks... let's
not
even start that one...
To try and solve the case of the missing whatever-it-may-be, I go often to
"the everything box"
tucked under our island counter. You all have a
junk drawer
somewhere too, right? Fess up... :) Well, ours is a box that we just kinda never unpacked and
stashed
and keep adding to...
We play
cards
fairly often with friends and love playing a game that we call
"Snarf."
I think lots of other people call it "Nerts." Anyhow, to play the game, each player needs their own
unique
deck of cards- as the game goes on, they all get jumbled into the middle building suites and you have to be able to separate them later so everyone can
count
their points. You've heard of the game, right?? Hopefully I'm not just weird... but we'll keep on playing it
even if
I am! :)
Anyhow, so my different decks of cards not too long ago got
tossed in
to "the box of everything." And you
already
know what happened then, right? Ya, the decks got all scrambled and cards got sucked into
oblivion
somehow- day in the life. :)
When my friend and I decided to
try
unscrambling all the cards, I had the thought that we could use
washi tape
to combine the incomplete decks and still be able to play "Snarf!"
Easy little
fix
that made it so I didn't have to go in search of new decks of cards that would only meet the same fate somewhere along the line... Not to say that
these ones
won't too, but for now, all is well :) I thought our washi tape
solution
was pretty clever- for any game that needs multiple,
distinguishable
decks, this could be a fun troubleshooting solution.
I used several of the tapes I've gotten from Pick Your Plum, and I also used the new
Scotch Expressions
tape for one of the decks. I thought it would be papery, just like washi tape is, but it's still
slick
like the normal clear kind! I was totally excited when I realized- so
easy
to work with and it actually stay smoothed down! I've been on the lookout for
more
of this stuff for sure!
Anyhow, nothing major, but a
simple
troubleshooting idea I thought I'd share...
Plus, now you can walk away feeling like
your
junk drawer
isn't so bad
after all ;)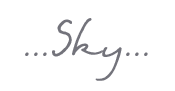 PS... Here's a few more washi tape ideas I think are awesome!
Cute washi bracelets
- these might need to make their way into my niece's
Tree Mail
this year :)
Washi Tape Bookends
- love that I spy Anne in those books ;)
Washi Bike Makeover
- Wow!